St. Patrick's Day Deals! – Expired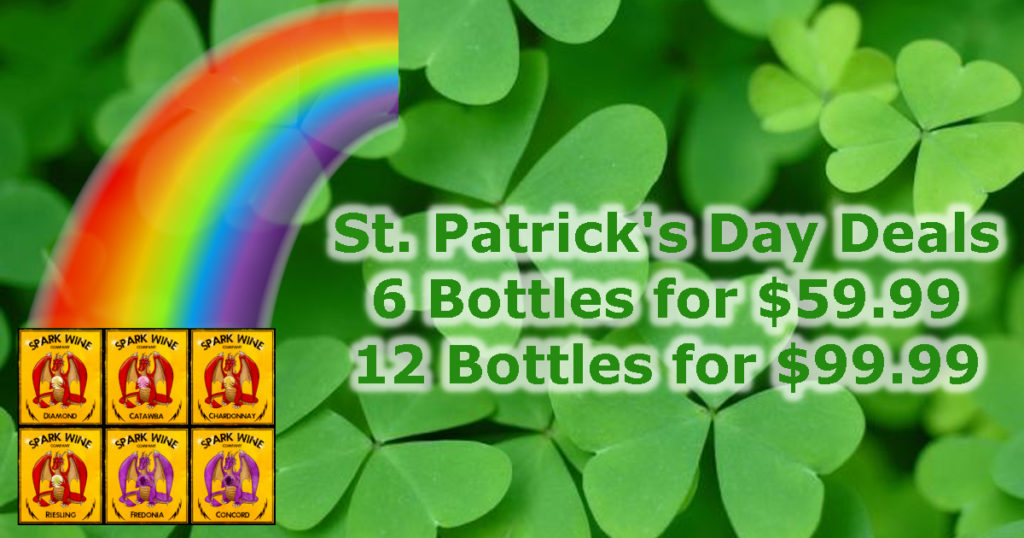 EXPIRED
Our St. Patrick's Day Deals won't last! We are excited to offer special deals on our 6-pack (1/2 case of wine) and 12-pack (full case of wine).
Offer valid while supplies last, free delivery within a 10 mile radius of Gibsonia, PA – 15044. Free pickup is also available.
If you'd like to arrange shipping via UPS within PA please contact us prior to purchasing so we can provide a shipping quote/final total.
This offer is valid for PA sales only.
If you'd like to make wine substitutions please let us know what changes you'd like to make when we reach out to schedule delivery. You can mix and match any of the following wines — Diamond, Catawba, Chardonnay, Riesling, Fredonia, Concord.