Proudly Announcing Our Spectacular 2021 New Wine Releases!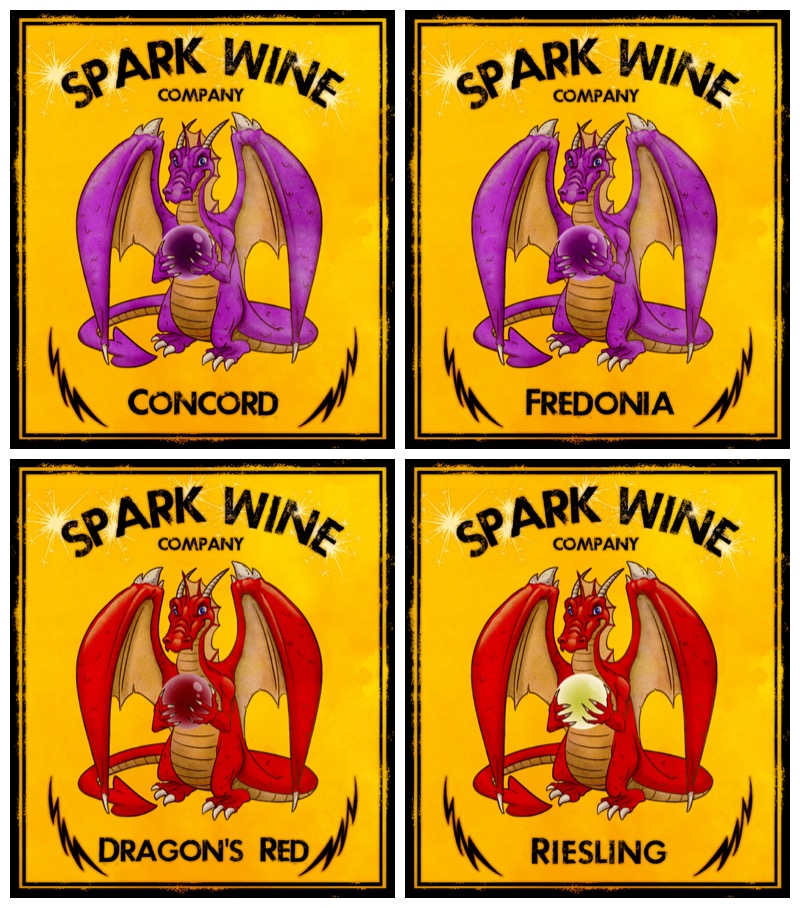 Spark Wine Company is proud to share our 2021 new releases.
Concord: This sweet, juicy wine is a fun and flirty. With a bright distinctive flavor, our Concord has a delightfully vibrant finish. Best served chilled.
Dragon's Red: Our medium bodied red blend has light cherry aromas and a smooth finish. This crowd-pleaser is a versatile semi-sweet red perfect for any occasion.
Fredonia: Not your typical boring red wine! Derived from Fredonia grapes. This semi-sweet, medium bodied wine packs a light and fruity flavor and refreshing tartness. Best served chilled.
Riesling: Our noble Riesling will have you salivating with its' fresh orchard aroma. This light body white wine is full of vibrant flavors of ripe pear and apricots and a delicate mineral quality. Served cold – our Riesling is a perfect accompaniment to spicy food or delightful all on its own.
We're offering a special 4-pack offer with each of our new releases for a special rate of $49.99. As always, we offer free local delivery within 10 miles of 15044.
And in case you missed it, our recently released Sparkling Wine Collection: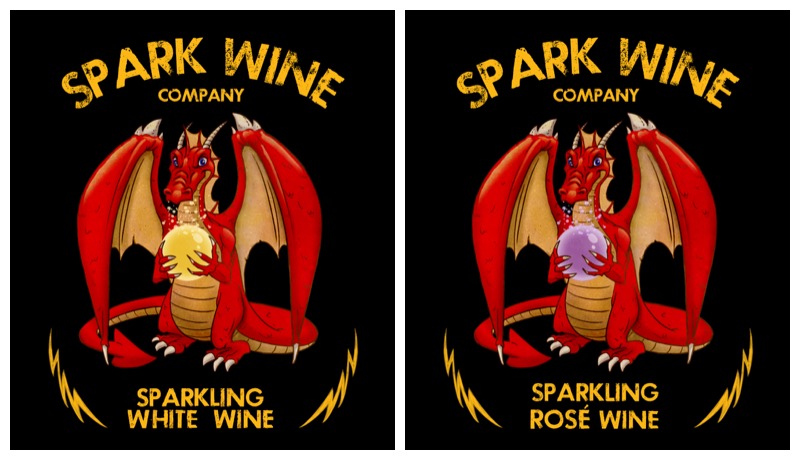 Sparkling White Wine: A traditional sparkling brut that will surely delight. The bubbles boost this charming wine into an exciting fizz on your palate, with pleasant touches of nectarines, apricots, and yellow apples. This Sparkling Wine is absolutely fantastic.
Sparkling Rosé Wine: Made from Pinot Noir with love. This unbelievable Sparkler is fresh on the nose with a hint of ripe strawberries. This mouthwatering sparkling rosé has a slight taste of nectarine and vibrant orange citrus.
Check out some of our new Special Combinations Sample Packs:
2021 New Release (4-pack) $49.99 – includes Concord, Fredonia, Dragon's Red, and Riesling
Semi + Sweet (6-Pack) $72.99 – includes Concord, Fredonia, Dragon's Red, Riesling, Catawba and Diamond
White Sample Pack (3-Pack) $39.99 – includes Riesling, Chardonnay, and Diamond
Red Sample Pack (3-pack) $39.99 – includes Concord, Fredonia, and Dragon's Red
Sparkling Wine Combo (2-Pack) $39.98 – includes Sparkling Rosé and Sparking White Brut
Click here to Order and get Free Delivery within a 10 Mile Radius of 15044!!!